I need to share a couple of new blogs with you that I'm loving at the moment. One of my newest blog obsessions is Nail Porn. I can't get enough of the daily updates of delicious nail art and crazy colour combinations.
Whilst attending the Desigual Oxford Street opening party last month I had the pleasure of having my nails done by the Nail Porn nail team headed by the creative nail genius Sophy Robson.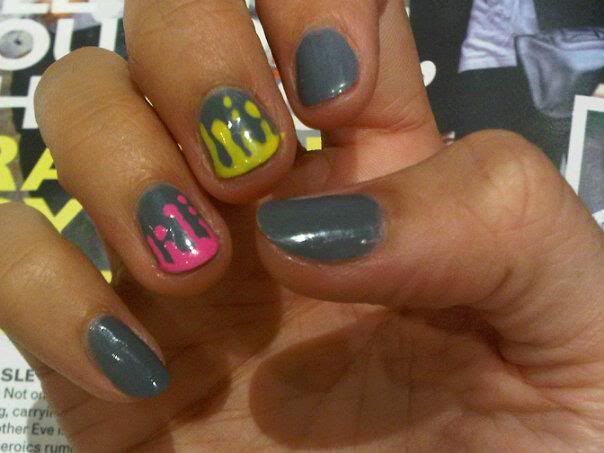 My nails designed by the Sophy Robson team
The Sophy Robson nail team painted hieroglyphics on every fingernail at Topshop Unique S/S 2012 and dotted the eyes of over 100 Giles 'EEK' eyes at
Giles S/S 2011.