If you like your make-up a little bit goth and slightly mysterious then may I suggest you check out the Gareth Pugh collaboration for Mac.



The collection features make-up bag essentials including lipsticks, lipglass, pigments, liners and powder all in slick geometric packaging.
The nail varnishes are my favourite, with a deep irridescent sheen and beetle-like finish these babies are perfect for winter nails.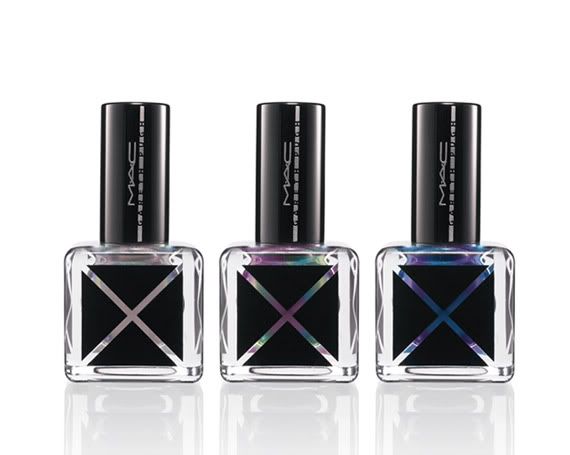 Nail varnish in Inert, Ascension and Hyper
When it starts to get a little colder I switch my bright lipsticks to rich wine and berry tones - I'm going to layer the Gareth Pugh lipglass in 'Outrage' over my lipstick for a subtle violet sheen.
Lipglass in Vacant and Outrage
The collection is available in Mac stores now.