I came across these fabulous little tubes of joy whilst wandering through Selfridges the other week. A cross between a lipgloss and a lipstick, they feel like a watery stain when applied but quickly change into a gloss within seconds. And the best bit? The glossy stain lasts for hours!
The applicator is angled and flat for precise application - add a second coat to take your colour up a notch and the stain changes into a long lasting glossy lipstick.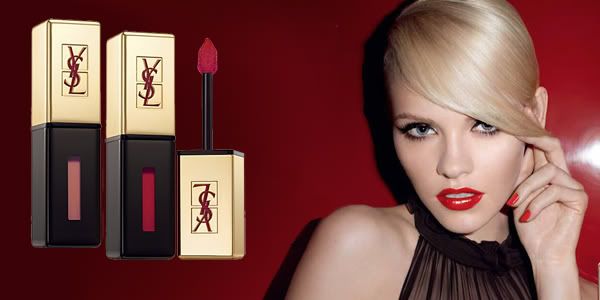 YSL Glossy Stains are available in 19 colours. I had a hard time deciding which to go for but settled on 2 of the pinkier tones. I chose Rose Vinyl (15), a coral pink and Encre Rose (17), is a more bubblegum pink.
Definitely one of the best new products of 2012 - you'll find it difficult to choose just one!